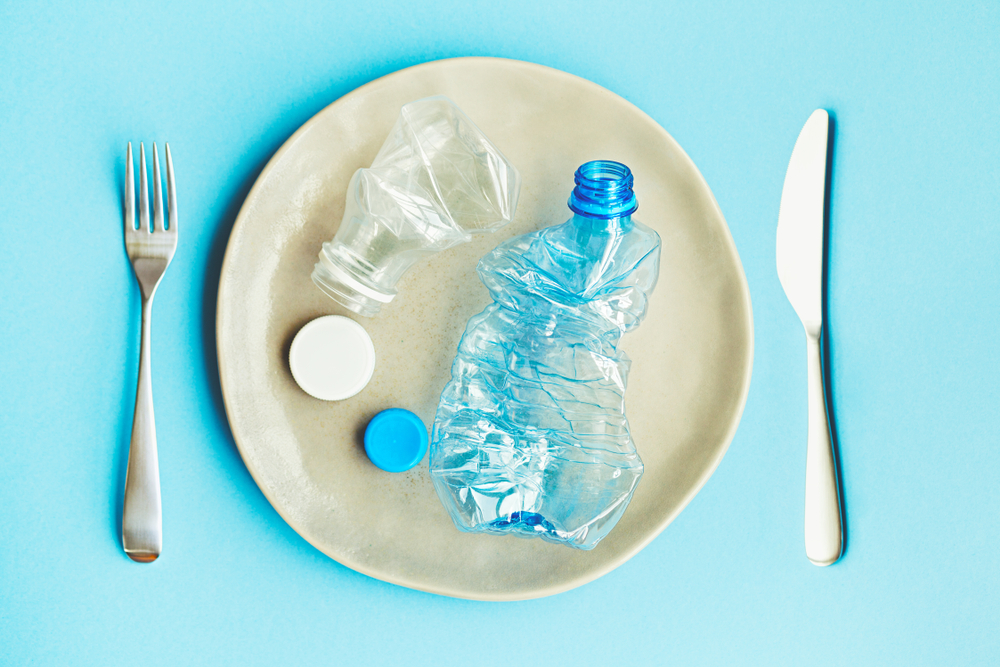 Beneath the Surface: The Silent Battle Against Plastic Pollution
In our Environmental Sustainability (ES) blog series, our undergraduate student guest authors will be discussing all things Environmental Sustainability. This blog sheds light on work elucidating the chronic effects of plastic ingestion on marine mammals
Blog by Alessandra Sabatini, BSc Biology. Twitter: @Alessandra_Sbtn .
Plastic pollution is an insidious threat that has long haunted the oceans, leaving marine life entangled in its web. While it is generally understood that plastic has a negative impact on marine creatures, as it can cause death by strangulation (especially in fishing nets) and microplastic ingestion causes stomach blockage, the extent of its impact is not fully clear and it remains the subject of extensive research. In this article, we dive into the findings from the Adrift Lab, shedding light on the chronic effects of plastic ingestion on marine animals. 
Plastic pollution in our oceans is an ever-growing concern. It's a problem that affects not just marine life but also the balance of entire ecosystems. Plastic ingestion by marine animals is a pervasive issue, with devastating consequences. While we understand that plastic ingestion can lead to the death of individuals, the population-level effects on species have remained a mystery. Furthermore, most studies on the subject investigate the mortality rates caused by plastic pollution but do not account for the devastating metabolic and behavioural impact that plastic ingestion can have on surviving animals. 
While the mortal toll of plastic ingestion is undeniable, it's not just about life and death. Recent research from the Adrift Lab reveals the chronic, long-term effects on marine animals that ingest plastic debris. These effects extend beyond mortality and manifest in ways that disrupt the delicate balance of marine ecosystems. 
Ingesting plastic can lead to changes in behaviour, loss of body weight and decline in condition, reduced feeding rates, decreased reproductive capabilities, chemical imbalances in organisms' bodies, and even alterations in gene expression. The Adrift Lab's focus on flesh-footed shearwaters, seabirds nesting on Lord Howe Island, unveiled the sad reality of plastic's impact. These birds displayed multiorgan damage as a result of ingesting both microplastic fragments and larger macroplastic particles. Of particular concern was the discovery of overproduction of scar tissue in the birds' proventriculus—the part of their stomach where chemical digestion takes place. This phenomenon has been termed "Plasticosis." 
The Adrift Lab's research underscores the urgency of addressing plastic pollution with evidence that plastic ingestion is likely to cause negative population-level effects on species.  
At the University of Manchester, some researchers from the Manchester Environmental Research Institute (MERI) focus on plastics https://www.meri.manchester.ac.uk/research/expertise/plastics/. Some groups work on ecotoxicology, exploring the impact of microplastics on animal life, while others work on solutions (e.g. chemical or biotechnological recycling). 
In the meantime, we all need to manage plastics more sustainably, reduce our consumption and recycle what we can (see 6R guide and blog). As citizens and consumers, we also need to demand better recycling infrastructure from our local authority (see blog: One bin to rule them all) and sustainable alternatives to plastics or a better design encompassing full circularity from the industry.  
Find out more
This mission to combat plastic pollution aligns profoundly with the United Nations' Sustainable Development Goal 14 (Life Below Water). 
For the original source material and in-depth research, please refer to the Adrift Lab's study: https://www.sciencedirect.com/science/article/pii/S0304389423003722  
To find out more about Environmental Sustainability in FBMH: visit the Faculty's intranet page, website or contact srbmh@manchester.ac.uk.You can also sign up to our Faculty ES Good Newsletter; please contact srbmh@manchester.ac.uk to join our mailing list. For more information on Environmental Sustainability at the University watch this short film or visit their website