Dr. Amy Hughes leading medical team in the Philippines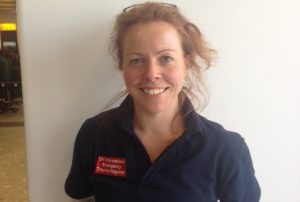 HCRI Lecturer in Emergency Response Dr. Amy Hughes is currently in the Philippines as leader of the team of 12 medical and surgical staff that has been deployed by the Department for International Development.
Speaking to The Plymouth Herald, Amy explained that "the team we are deploying have a varied and diverse range of clinical skills, and have undergone specific training relevant to working in disasters.
"This enables us to complement and help strengthen the healthcare already existing in country, and to work with the local and international teams to help meet the extensive medical and surgical needs resulting from Typhoon Haiyan – whether it be through the provision of medical skills and personnel, equipment or both.
Read more about Dr. Hughes, her work and the government's response to Typhoon Haiyan (The Plymouth Herald)