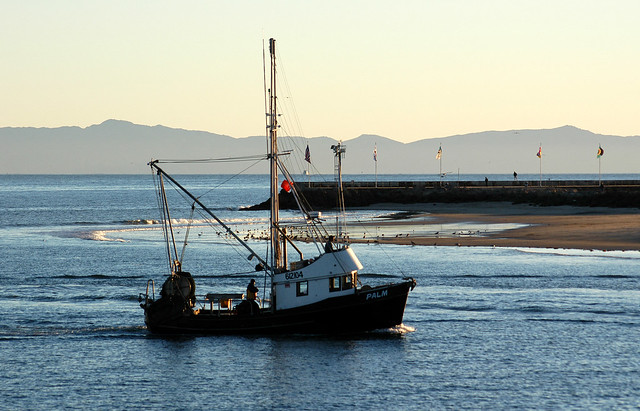 Resilient or environmentally friendly? Both are possible when seafood businesses prepare for long-term risks
The BBC has recently reported on the plans to expand Highly Protected Marine Areas (HPMAs), which are designed to conserve the environment and protect wildlife. Objections to the plans include the impact they could have on seafood businesses, for example by restricting their fishing range or causing significant job losses in coastal communities. These are not, however, the only challenges facing seafood businesses and there are actions businesses could take to reduce their environmental footprint in the short and long term.
Circular economy is a term we are all becoming more familiar with in our global fight towards improved planet health and against climate change. Seafood businesses are no exception and have already started making changes in line with circular economy principles despite facing disruption from Brexit, COVID-19 and climate change. To understand how the future of the seafood industry might look, Dr Maria Sharmina and colleagues have undertaken research with a number of businesses across the UK as part of a project called 'Diverseafood'.
The 'Diverseafood' research could provide answers to questions surrounding sustainability and longevity of the seafood business and in this article, Dr Sharmina outlines several key points to take away.
Recycling in the seafood industry
Findings from the 'Diverseafood' research were published last week in the paper: 'Resilient or environmentally friendly? Both are possible when seafood businesses prepare for long-term risks' (ScienceDirect, 2023). Results show that the most common circular economy action that seafood businesses currently implement is recycling. This could be anything from general recycling of waste to cleaning out and reusing fish boxes. Businesses see recycling as a way both to be environmentally friendly, and to be viewed as environmentally friendly by consumers.
In fact, the research found that all seafood companies surveyed put environmental sustainability as a top or moderate priority which suggests this is an industry of people who want to create change and reduce their environmental footprint. Examples of actions currently being taken by these companies include developing a company vision regarding sustainability, buying wood from renewable sources, and undertaking meetings remotely.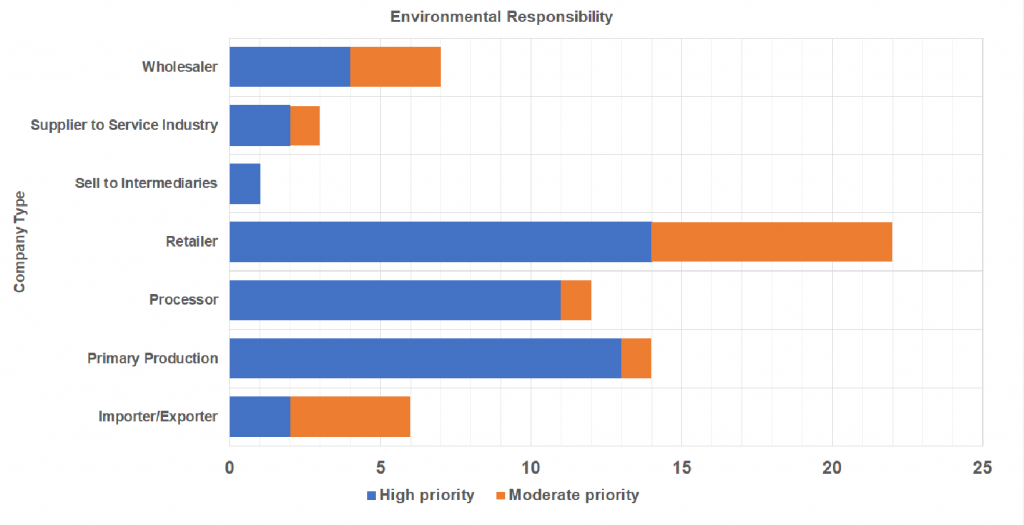 So, if businesses are already undertaking climate-conscious actions, does this make them resilient to future shocks and stresses or is there more that can be done?
Futureproofing to become resilient
In the research, we looked at circular economy actions alongside measures to improve resilience. The surveyed companies identified several risks which could affect their business: short-term risks included restricted access to key markets from changes to regulations following Brexit; and long-term risks such as the supply and cost of fish. In general, businesses felt positive about how they could deal with these perceived risks, although with more focus on specified resilience (i.e. that of the company) as opposed to general resilience (i.e. that of the wider ecosystem).
Findings showed that businesses' measures for alleviating short-term risks generally didn't correspond with sustainable practices, however long-term measures aligned more with principles of circular economy. In other words, seafood businesses are conscious of their long-term impact on the planet and climate, but that there may be barriers to them making changes now as they are dealing with short-term stresses.
Overall environmental concerns felt by the businesses included the energy footprint of frozen shellfish and the question of cost versus environmental sustainability. According to the MSC's annual report for 2022, more than half of European consumers are personally affected by the increased cost of living, and people's willingness to pay more for sustainability has slightly decreased globally (MSC, 2022). Even if people and businesses are more aware of their own impact on the environment, the current economic situation is preventing them from making actual changes.
Longevity through change
Having conducted research with a group of participants that could be classed as hard-to-reach (small and medium-sized enterprises (SMEs) in the seafood industry), the study provides important information which could help with changes to future policies or the general outlook on the seafood industry. The government plays a key role in the future of this industry by being able to enact change e.g. to regulations, but a global collaboration between businesses throughout the supply chain, governments and other parties such as conservation groups is paramount to creating change for the better.
In conclusion, the research shows that although overall seafood businesses have already started adapting to become more environmentally friendly and more aligned with a circular rather than linear economy, there is more to be done to ensure their long-term resilience and circularity. However, it is not solely modifications that businesses can make themselves, but a collaborative effort amongst key players is needed to both secure the future of the seafood industry and ensure this is done sustainably.
About the author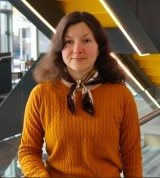 Dr Maria Sharmina is Professor in Energy and Sustainability at the Tyndall Centre for Climate Change Research in the School of Engineering. She is a Co-Director at Policy@Manchester, the University's sector-leading policy engagement institute. Maria is a member of the Interim Advisory Group for the UK Research & Innovation (UKRI) Digital Security & Resilience Theme, and a member of the Sustainable Robotics Committee at the British Standards Institution (BSI).