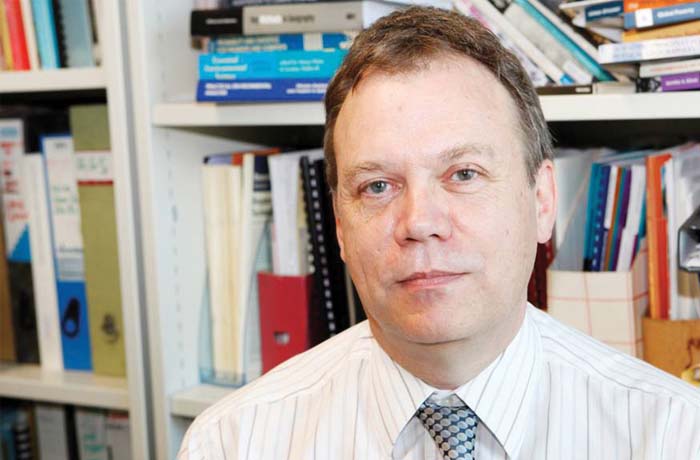 Clive Agnew: Response to the Augar Review
The long-awaited report on funding of post-18 education in England (Augar Review) has been published and this note is the first response to members of our University.
Our University has contributed to many discussions around the Augar Review to express concern over potential adverse impacts and seek to influence the recommendations. We are now entering into a period of consideration of the recommendations though it should be noted that any change in tuition fees, including a reduction in the cap, requires the support of the new Prime Minister and legislation to be passed.
The headline proposal is a reduction in the maximum fee payable by UK (and currently EU) undergraduate students of £1,750 for those entering HE in 2021/22 and this fee cap is only increased in line with inflation from 2023/24. The report indicates that this loss of fee income will be replaced by direct government funding at least for some degrees. If universities are not compensated for this major loss of income there will be a significant impact on student experience including the support and education our students receive, and significant savings will need to be made.
If the recommendations are accepted by Parliament, the impacts of such a significant reduction in fee will be coming at a time when it is believed some universities are already facing severe financial hardship. Coupled with a possible reduction in applications of students from the EU and additional pension costs, the implications of these changes can have a major impact on the sustainability of the sector to deliver research and education. This is noted in the review on page 92, 'these pressures can be offset by a growth in the number of UK students'.
Furthermore, the shape and size of higher education will be subject to change with impacts on social mobility and the sector's ability to deliver highly qualified graduates. Using the Government's methodology (TRAC) for assessing the costs of teaching undergraduate students for our University, the cost is on average almost equal to the current Home/EU fee. Teaching additional students at a loss is not an option and Science, Technology, Engineering and Maths (STEM) subjects would appear to be particularly vulnerable unless the increased costs of teaching in these areas are met by the Government via the teaching grant. The review does reference adjustment to the teaching grant to reflect different 'reasonable' subject costs plus the social and economic value to students and taxpayers. The review also mentions a welcome reintroduction of the maintenance grant for disadvantaged students. Of further note is the review makes recommendations for Further Education which may lead us to even greater collaboration across Greater Manchester.
The most pressing concerns are a significant reduction in tuition fee income compounded by uncertainty over changes in behaviour of potential students, which may affect student recruitment. Although it is possible that impacts could be felt as soon as this September on deferred entry, for example, a much longer timescale is likely for the proposed changes to be considered by Parliament, and hence implemented, particularly in the current uncertain political climate.
I believe our University is strong, diverse and resilient which gives me confidence in our ability to respond to the challenges posed by the Augar Review – if they are implemented. This is not only about the delivery of teaching, but challenges include all aspects of the student experience and require Professional Services and Academic colleagues to work together.
We are strengthening our ability to respond and manage change through investments in staff leadership (Inspiring Leaders Programme), teaching infrastructure (Manchester Engineering Campus Development; Simon Building, Coupland-3 Building) and IT (Modernisation programme). The Student Lifecycle and MyManchester projects will also aid our responsiveness. We need to be more agile and the Augar Review prompts us to think again about how we might change our delivery of teaching and student experience, find the 'headroom' for change and protect staff research time.
I would welcome your comments and thoughts on the Augar Review.
Professor Clive Agnew
Vice-President for Teaching, Learning and Students