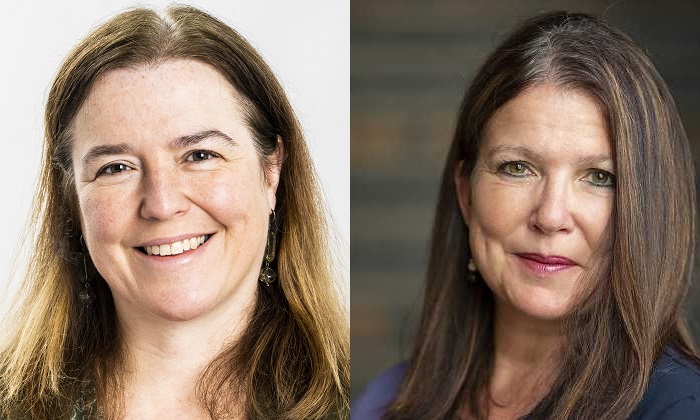 Rachel Cowen and Adèle MacKinlay: Driving gender equity – our journey so far
As we approach International Women's Day – which, at the University, has become more of a week-long celebration of women with opportunities to share learning, support one another and network – we share our position in relation to gender equity.
By this, we mean the progress that we have made to ensure equity for students and staff across the gender spectrum, whether you are a woman, man, non-binary or transgender. This includes addressing underrepresentation in all disciplines, roles and levels; addressing systemic and cultural barriers to academic attainment, career advancement and discriminatory behaviours such as the 'isms' – sexism, racism and ableism- that persist at our University, across the sector and in society.
Advancing gender equity
At Manchester, we were one of the earliest UK institutions to strategically prioritise gender equity, submitting our first Athena Swan application back in 2008. But we recognise that there is more work needed.
Since then, Athena Swan has expanded to include all disciplines, all staff and all students. All our Schools are actively involved with the charter and currently hold four Silver and three Bronze awards.
We follow the principles of the Athena Swan Gender Equality Charter that recognises and celebrates good practice towards the advancement of gender equality and provides us with a crucial framework to take stock.
Our latest University submission in 2018, received a Bronze award. This demonstrates:
a personal commitment to addressing gender inequalities by our Vice Chancellor and the senior leadership team;
that issues related to gender equality have been successfully identified through analysis of quantitative and qualitative diversity data by a self-assessment team that is representative of our community;
that solutions are being developed and actions taken;
progress is effectively monitored through appropriate governance and accountability.
In 2020 we played an active role in the national development of the transformed Athena Swan charter which supports greater inclusivity for people in all roles, of all gender identities, and those facing intersectional inequalities. It also empowers us to fully recognise and reward gender equality work and prioritise culture change within the University, working towards a more inclusive, representative and progressive environment.
Progress so far
We have made incremental, sustained progress to drive gender equity through our Athena Swan action plans in large part thanks to the hard work and innovations of Professional Services (PS) and Academic colleagues, UG, PGT and PGR students on our Athena Swan self-assessment teams.
Taking a longitudinal University perspective, notable progress and impacts include:
Achieving parity within our student population with 55.8% female and 44.2% male undergraduate students and 49% female and 51% male postgraduate students (2021/22 figures).
Parity in our total staff profile with 50.9% female (43.5% of the academic community and 57.4% of the PS community) (2021/22 figures).
We have increased our support to staff applying for academic promotion via workshops and promotion advisors, which has led to more women applying for promotion levels. In 2008, 12% of our professors were female; in 2022 this was 29.3%.
We have invested in leadership, mentoring, coaching and advocacy development programmes for under-represented groups including Aurora, StellarHE, Women into Leadership, Inclusive Advocates, 100 Black Women Professors Now and Career Accelerator Programme for academic, research and PS women.
We have increased female representation in leadership positions – on SLT (33%) and PSLT (44% female) but not at parity yet.
Our ongoing commitment
Despite making significant progress, we know these positive impacts don't reach everyone and that gendered issues persist.
We know we have much more to do to ensure our diversity data is robust when looking at gender beyond binary sex (male and female) so that we can confidently understand the issues and challenges of non-binary and trans staff and students.
We know there is a need for balance in considering issues specific to different characteristics – and recognising the significance of these – and in taking an intersectional approach. Where it is required, we must move beyond a siloed approach of considering groups, characteristics and charter marks in isolation. This hinders overall progress towards equity for all and fails to recognise the multiple identities that each of us hold.
The results of our 2022 Staff Survey have also given us important insights and baseline data against which we hope to measure positive cultural change.
Future plans
We will stretch our ambition in line with our Vice Chancellor's vision to achieve gender parity at all levels and grades in the next five years.
Our next University Athena Swan submission is due in November 2023 and we will be applying for a Silver institutional award to reflect the progress and the impact of our gender equality work.
This will mean critical self-assessment, and engagement with our staff and student community to develop informed, SMART action plans strategically aligned with our Equality, Diversity and Inclusion strategy.
These steps are vital to our community-led approach to gender equity and to ensure that Athena Swan is an effective mechanism for meaningful change.
Get involved
We encourage everyone to get involved in our activity taking place throughout March to help mark International Women's Day.
Join our community of 175 women and counting by signing up to be part of our Women@Manchester staff network.
The network hosts an array of events and activities throughout the year to inform and spark discussion on gender equity.
Share your views on gender equality at one of two upcoming EDI focus groups for women, run by the Directorate of EDI to gather views and experiences to inform our EDI chartermarks including Athena Swan.
Session 1: Tuesday, 14 March, 12.00-1.30pm (online)
Session 2: Monday, 20 March, 1.00-2.30pm (online)
Rachel Cowen is Professor of Academic and Researcher Development, The University of Manchester's Academic Lead for Gender and Sexual Orientation Equality and Co-chair of the Athena Swan self-assessment team (SAT) and Women@Manchester Network
Adèle MacKinlay is Director of People and Organisational Development, Co-chair of the Athena Swan SAT and Women@Manchester Network and Deputy CEO of the Women's Higher Education Network