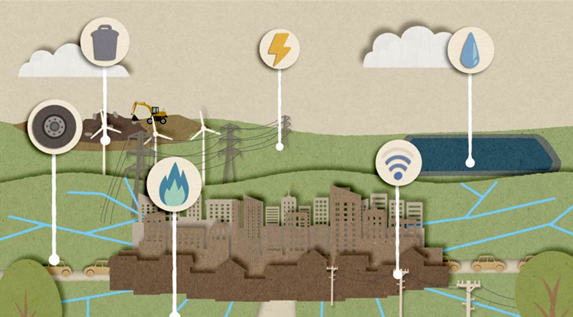 (Re)making infrastructures in response to sustainability and climate emergencies: Challenges, strategies, and opportunities
On the 30th of June 2022, Torik Holmes, from the Sustainable Consumption Institute (SCI), Carla De Laurentis and Rebecca Windemer (both from the University of the West of England) hosted an in-person workshop on infrastructures and climate emergencies. The event drew together thirty-six researchers, with academic homes in the UK, Europe, South Africa and Australia.
The workshop was premised on the idea that infrastructures play a dual role with regards to the constitution of climate emergencies and attempts to respond to these. We thus set out with a shared understanding that infrastructures form 'locks' and 'keys' – helping to perpetuate and hold in place ways of life that lead to states of emergency, while also acting as platforms through which solutions can (and must) transpire.
The workshop provided a stage to discuss and explore the conceptual and practical challenges associated with this symbiotic understanding of climate-related challenges. It further facilitated a consideration of linked themes, including: materiality; spatiality and scale; temporality and timeframes; and other social, political, and economic dimensions of the topic at hand.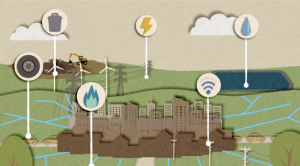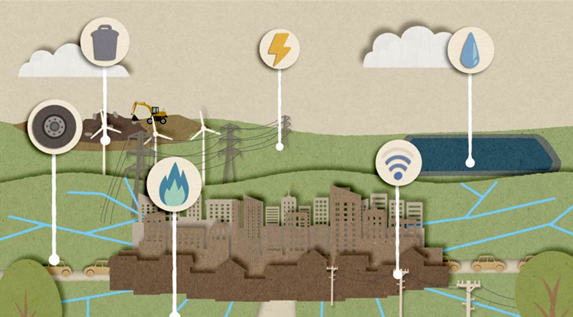 Roundtable discussions around digital, transport, electricity, gas, water, and waste networks were preceded by two keynote presentations. Adam Peirce (Climate Emergency Manchester) zoomed in on Manchester and considered the links between the declaration of a climate emergency in the city and subsequent political practice and policy. Adam called for a thorough examination of situated political processes as part of trying to keep authorities true to their word. As part of doing so, he drew attention to the importance of trying to understand how political authorities function, who makes key decisions, where these are made, and whom and what purposes these serve. Adam highlighted the gap between discourse and political practice arguing that it is crucial to pinpoint empirical examples of infrastructural investment and built development as part of developing understandings and holding the powers at be to account.
Adam's presentation was followed by a talk by Professor Matthew Paterson (Director of the Sustainable Consumption Institute). Prof Paterson discussed how infrastructure has been treated as an object of climate governance over the past three decades. The fetishism and hegemonic status of climate markets has arguably meant that the socio-material functioning and implications of systems of supply and consumption have been reduced to relatively abstract sets of numbers. In turn, the infrastructural threads of climate challenges and emergencies have largely remained masked and fruitful opportunities for adaptation and mitigation under explored and neglected. Prof Paterson suggested that the tide appears to be turning, somewhat, with national governments and international agencies increasingly seeing climate change as an infrastructural conundrum. Whether this shift will materialise in a sea-change that goes beyond market-oriented measures and tinkering remains unclear. Past approaches suggest such a shift is unlikely though. Prof Paterson's most recent book – In Search of Climate Politics – provides further context regarding why this is the case.
The presentations provided strong footings for our round table discussions, within which participants introduced their research and addressed the following set of questions:
How has each infrastructure network been approached and studied?
What ideas, concepts, topics are taking precedence, and which are overlooked and deserve more attention?
How is each infrastructure network being reconfigured (or not) in response to climate and sustainability emergencies?
What forms of network interdependencies are in place and forming that are important for climate and sustainability emergencies? Which are missing? And, where do opportunities lie?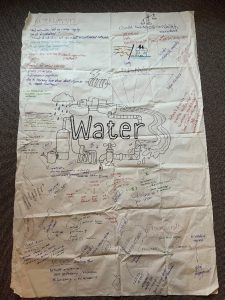 Insights and ideas emerging from the discussion were documented through participants writing directly onto large table cloths (with illustrated centre pieces relating to each network designed and drawn by Mair Perkins).
The event generated fruitful discussion between participants on each networked infrastructure and on the opportunities for cross network integration.
Several cross-cutting themes emerged. These included: the multi-spatial and multi-scalar manifestation of climate emergencies and responses. In this regard, participants discussed, the 'slippery' spatial contours of climate emergencies, which reflect how infrastructures are concurrently in flux and spatially embedded. They also talked about how climate emergencies defy neat socio-political bounding, having origins that reach out beyond a place or institution. Attempts to craft coherent responses, nevertheless, involve trying to pin down causes and effects with reference to places, communities, and organisations.
The temporal dimensions of climate emergencies and infrastructures, and how emerging imaginaries relate to the future also proved hot topics of discussion. The importance of 'ruptures' – moments when systems of provision breakdown – and how these might influence everyday practices, ways of life, needs and expectations, where emphasised. Such moments can, moreovre, increase visibility of the constitutive material components of socio-technical networks and their inherent political subjectivities.
Another common theme that emerged related to how infrastructure engage in the making of states and political paradigms. This discussion involved a highlighting of the importance of adding a sensitivity for decolonisation in researching socio-technical networks and addressing issues of equity and justice.
At the time of writing, Mair Perkins is working on some illustrations that will capture more of the details and nuances of the discussions held. The plan is to use these as a source of inspiration for a special issue proposal. This may very well involve getting people together again, in person, to discuss draft proposals and possibly papers. Watch this space…
About the authors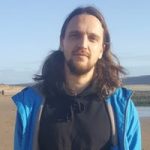 Torik Holmes is a social science researcher interested in the dynamics of provision, consumption and disposal. Over the course of his PhD and ESRC Postdoctoral Fellowship, he researched the constitution of electricity demand in Manchester over time and what this means for local sustainability ambitions. Beyond his research concerning energy and resource use and supply, he has written about the everyday performance and socio-political dimensions of economic activity and the use of land, to help explain what and whom spaces serve. He is now part of the One Bin To Rule Them All project and researches the connections between everyday householder practices (e.g., shopping, cooking, eating, working, laundering, bathing, and, those to do with leisure) and the production, use and disposal of plastics.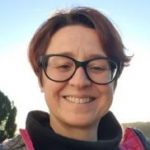 Carla de Laurentis is a lecturer in Environmental Management, with a background in economics, innovation and economic development. Her research interests converge around the geography of innovation and the role of policy in promoting local and regional development. She is particularly interested in understanding the mechanisms that lead to an effective diffusion of sustainable practices in the public sector and businesses, investigating why regions show different patterns in the emergence of renewable energy systems and in the implementation of Circular Economy principles. She has published on the role of regions in the dynamics of innovation and transformation of the energy sector towards sustainability. Carla is a co-investigator in the project 'Is there an afterlife for wind installations in Italy?'.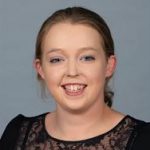 Rebecca Windemer is a senior lecturer in environmental planning. Her teaching and research crosses the disciplines of environmental planning and energy geography. Broadly, her teaching and research interests involve the regulation of renewable energy infrastructure and how the planning system can help achieve net zero ambitions. Rebecca's recent research projects have involved end-of-life considerations for onshore wind farms (repowering, life-extension and decommissioning) and an investigation into the impact of the planning policy for new onshore wind farms in England.