Michael's experience studying for an intercalated BSc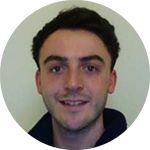 One of the highlights of the course has been the final assessment of the Introduction to Global Health module which was a panel debate looking at the United Nations Post-2015 Development Agenda. Our groups were each assigned a role, playing the parts of different global health actors. My group acted as the World Health Organisation and chaired the debate. It gave us the opportunity to put all the knowledge we had accumulated over the course of the module and into practice. On the day of the debate it was really fun to see my class mates and I getting into our roles, and parts of the debate got rather heated.
Another highlight has been being able to attend the "Speaker Series" set of talks that have been put on by the HCRI faculty. These talks have focused on different aspects of Global Health and Humanitarianism and have been hosted by a number of leading academics and global health actors, whereby they have shared their experiences and discussed popular topics that are current and relevant.
I attended a two-day national conference that focused on looking at how we can improve the health of people who are affected by the refugee crisis. Over the two days speakers from around the world shared their experiences from working within conflict zones and we took part in many interactive workshops. These talks gave me more of an insight into the vast range of humanitarian work that is carried out, the many problems that are faced when trying to carry out this work and how these problems are overcome. It opened my eyes to the many medical roles that exist and the way in which I can try and one day become involved in this aspect of medicine in the future.
Studying Global Health has helped me to develop a greater understanding as to what is involved in the global provision of health. It has made me appreciate the many political, social and economic factors that play a role in global health provision. I am looking forward to carrying out my dissertation as I have developed a keen interest in refugee health and I would like to explore this theme in more depth.