5 things to read on… wellbeing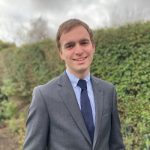 In May's feature we consider how wellbeing can be incorporated into your inclusive teaching practice.
(Please note that several of these hyperlinks to suggested reading open as external links)
The events of the past year have made us more aware than ever of our own and our students' health and wellbeing. Whilst the University has made a large investment in student support, mental health and wellbeing services, research shows that teaching approaches and pedagogies can be a major contributing factor to students' welfare.  
If you're a fan of podcasts, be sure to read until the end for something a little different to fill your TEA break.  
Student Support- Taking Care of Your Wellbeing
Connect, Give, Take Notice, Be Active, Be Healthy, Learn and Discover. The University of Manchester's six ways to wellbeing offer our students different – though complementary – approaches to feeling good and living well. It is important that we all set aside some time for ourselves and our wellbeing; even if a student is faced with a busy schedule and multiple commitments, building just one of the ways to wellbeing into their daily life can have a positive impact.   
Wellbeing pedagogies: activities and practice to improve the student experience online
Although May 17th signalled the possibility for staff and students to return to in-person teaching, some students will struggle to, or may not wish to, return immediately. Whilst we persevere with elements of online delivery, Elena Riva advises how you can foster a learning environment which has a positive impact on student wellbeing.  
Please note: access to this article requires a Times Higher Education account. Sign up is free. 
Taking breaks during a lecture
After 20 minutes (or thereabouts) of constantly absorbing information, your students' ability to concentrate is likely to wane. This article by The Economics Network highlights the benefits of building short breaks into your lectures and suggests how breaks might continue to offer learning opportunities. Keep an eye out for the "Top Tips" encompassed in green text boxes! 
Promoting mental wellbeing through the curriculum: a focus on process
Noting the tendency to assume that students with mental health problems are already in receipt of appropriate support, Ann-Marie Houghton and Jill Anderson consider how teaching activities and pedagogical approaches can be adapted to support student wellbeing. In their report for AdvanceHE, Embedding mental wellbeing in the curriculum: maximising success in higher education (see in particular pages 20 to 25), the authors advocate approaching feedback as dialogue, helping students to see the relevance of their studies to other areas of life, building staff-student connections and including opportunities for students to give – either to one another or to people beyond the module. 
Teaching quality and its impact on student wellbeing
Less than a month before the UK was plunged into its first lockdown, panellists on The WonkHE Show were discussing the worrying notion that students with few or no helpful teachers were 146% more likely to report a high level of dissatisfaction with life. Research suggests that teaching quality – specifically teachers' attitudes and the ways in which they offer support – is a key contributing factor to a student's self-assessment of their health and wellbeing. Whilst further research is required, the panellists question whether universities have in place the right support to cover the diversity of the student body. 
Listen between 13:13 and 22:12 to hear this discussion