5 things to read from… Islamophobia Awareness Month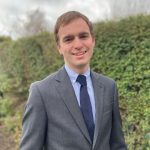 It is important that matters which might be brought under the umbrella of 'inclusive teaching' don't have their individual significance diluted, and Islamophobia Awareness Month offered us an opportunity to reflect on our teaching and consider how it respects the beliefs and experiences of our Muslim staff and students. 
Manchester – both the city and our University – is an active and vibrant community with a population which spans many different belief systems. The Equality Information Report 2021 highlights that across our institution Islam is consistently the second highest represented religion amongst colleagues and students.  Here are 5 things to read to help us to consider how inclusive our learning and working environments are, and what we can do to make these more inclusive. 
1.

Does challenging Islamophobia improve Equalities, Diversity and Inclusion at universities? 

In this article for The University of Edinburgh's Teaching Matters blog, Ibtihal Ramadan shares her personal experiences of Islamophobia as a student and suggests actions that Universities can take to challenge this. In parallel with the Decolonise the Curriculum movement, an initial step that teaching staff can take is to diversify course materials to increase awareness of Muslim experiences and perspectives. Ramadan expands on this in her recent post for Times Higher Education Campus, positing that universities should provide a public platform for academic discussion of Islamophobia – particularly the diverse dynamics and constraints embedded in the scholarly activities surrounding Islam and Muslims within British academia.  
2.

Why is my curriculum still white? 

A colleague once observed that the demographics of the room varied depending on the workshop title: participation tended to be predominantly White British when discussing 'inclusive education', but the same group was less well represented in discussions around 'decolonising the curriculum'. 

As MEND (Muslim Engagement and Development) argues, "Far from a process of replacing or eliminating Western academics from reading lists . . . decolonising the curriculum seeks to better understand the context under which the ideas originated". To combat Islamophobia and other forms of racism in Higher Education, it is necessary to work together to interrogate such biases and inequalities.  
 3. 

Being Black and Muslim in Academia

 

In this panel event, Professor Hakeem Yusuf (University of Derby), Dr Aliyu Musa and Aisha Badawi (De Montfort University) discuss the challenges and successes of being a Black Muslim in academia and share the lessons that they have learned along the way. In particular, the panellists highlight the importance of having strong networks and mentors with whom to share thoughts and offer exclusive opportunities for personal development.   

A recording of the event is available on the University of Birmingham Islamic Society's Facebook page. 
4.

A Muslim student's advice on making classes more inclusive

 

As part of her Student Fellowship of Every Learner Everywhere, Eeman Uddin outlines four ways in which universities can be more inclusive for Muslim students. The first and second of these call on teaching staff to have a greater awareness of non-Christian religious holidays and events and allow for greater flexibility around these periods, much as UK and US institutions do for Christmas and Easter. A further step towards inclusivity would be to consider prayer times and be proactive in your scheduling to avoid these coinciding with a class. Furthermore, universities should ensure safe spaces for prayer, worship and other activities for the range of religions and beliefs that make up their community.  The University's Equality, Diversity and Inclusion (EDI) team publishes an annual Diversity Calendar to facilitate this. 
5. Muslim medic guide – for students by students 
As acknowledged above, the student voice has a vital role to play in these conversations, and here at the University a group of medical students have produced the Muslim Medic Guide – for students, by students.  The development of this guide highlights the fact that the experiences of students not only varies depending on their faith but also on their subject area. As such, there is a real need to consider the implications of both.  The 400-page guide directly addresses several key challenges the students have identified themselves and considers them holistically – providing practical advice on accommodation and timetabling for example, along with more personal matters such as wellbeing and faith appropriate clinical wear. The group aims to provide a useful and informative resource which ensures that Muslim medical students feel a sense of belonging for the duration of their studies and beyond. 
Resources: 
The University's Diversity Calendar is published annually by The University's Equality, Diversity and Inclusion (EDI) team. 
The Islamophobia Awareness Month website contains a wealth of resources to help highlight the threat of Islamophobic hate crimes and showcase the positive contributions of British Muslims to society. 
The University's Centre on the Dynamics of Ethnicity (CoDE) is the UK's leading centre of research into ethnic, racial and religious inequalities, including research into islamophobia. You can subscribe to their email newsletter to keep up to date with their work, related activities and free lunchtime events. 
The University of Manchester's Islamic Society (ISOC) is one of the largest and most active student societies on campus and prides itself on being an inclusive society, open to all, muslims and non-muslims alike. 
Muslim staff and students are supported at the University by our Muslim Chaplain, more details can be seen on the pages of St Peter's House