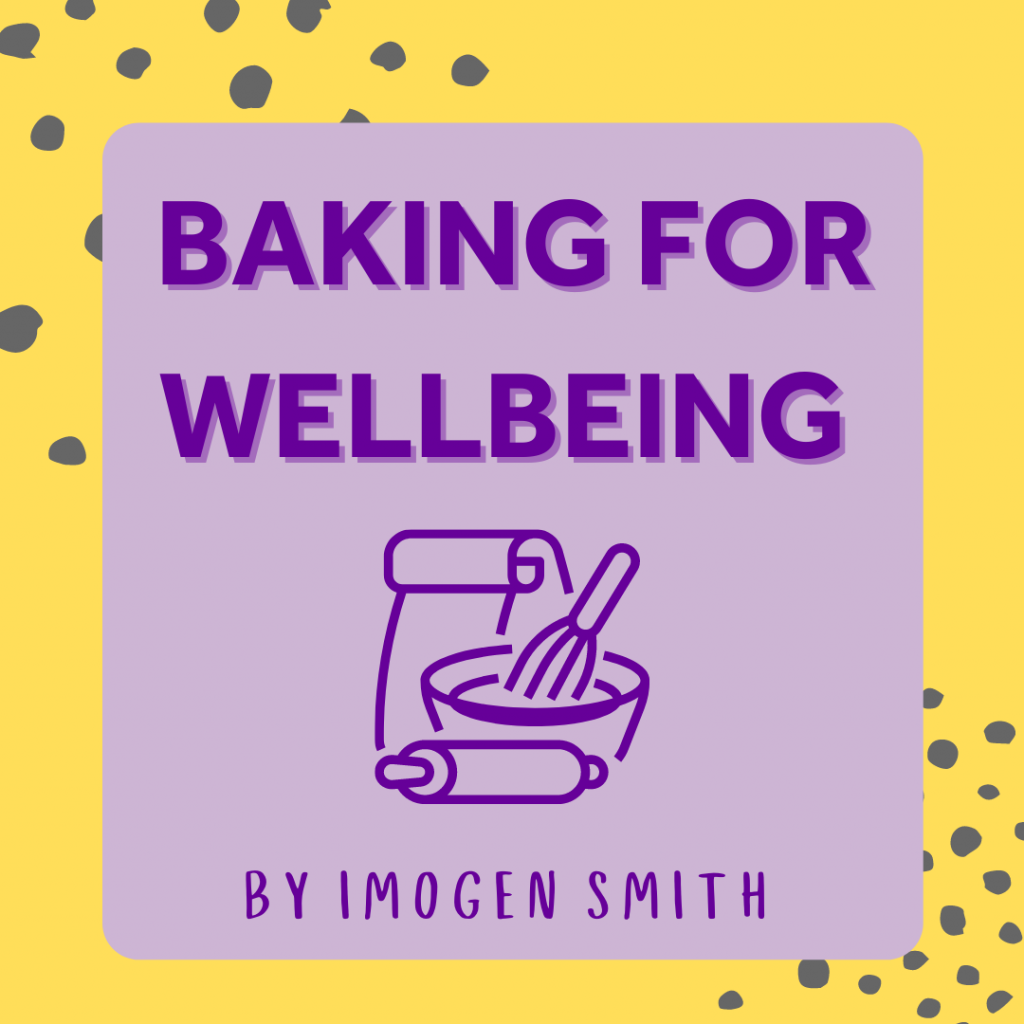 Baking for Wellbeing
Baking for Wellbeing: learning to bake can be a great stress relief!
I am sure I am not the only one that learned to bake during lockdown, banana bread, brownies, cookies, school cake, you name it! Baking is not only an enjoyable hobby, but it can also provide the perfect stress relief. Baking has many benefits for your wellbeing and can help you to apply some of the six ways to wellbeing:
Connect: Baking can be a great bonding activity and a way to connect with your family members (or others in your household bubble).
Give: You could bake some cakes for a charity bake sale or bake some cookies for your neighbours. Giving to others can promote happiness and can improve your wellbeing.
Take notice: Taking the time to smell your cakes in the oven, feeling the cookie dough between your fingers and sprinkling the chocolate sprinkles onto your cupcakes allows you to taking notice and appreciate the good things in that moment.
Mindfulness: Baking and following a recipe can help you to focus and can prevent your mind from thinking about worries or stresses.
Learn and discover: Trying out new recipes is the perfect way to learn and discover. Baking also allows you to use creative expression which is linked to improved wellbeing!
Easter is coming up, so I thought I would share a delicious Easter recipe for you to try. Here is my recipe (adapted from the Jane's Patisserie Easter brownie recipe) for mini egg brownies:
Recipe for Mini Egg Brownies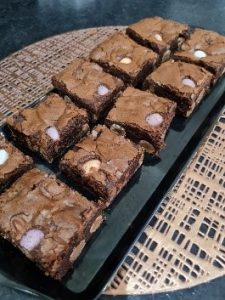 Ingredients:
200g Unsalted Butter
200g Dark Chocolate (any cheap supermarket brand)
4 Medium Eggs
275g Soft Light Brown Sugar
100g Plain Flour
50g Cocoa Powder
300g Cadbury's Mini Eggs
100g Milk Chocolate Chips`
Method:
Preheat your oven to 180C/160 for fan.
Line a 9x9 inch baking tray.
Melt together the butter and dark chocolate (in a bowl over a pan of boiling water).
While the chocolate and butter cool, whisk together the eggs and sugar at medium speed for 4 to 5 minutes until a mousse like mixture has formed.
Pour the cooled chocolate/butter into the egg/sugar mixture and carefully fold together until combined.
Once combined, add the cocoa powder and flour and carefully mix together again.
Once completely combined, add the mini eggs (keep a handful to add to the top) and fold them through.
Bake in the oven for 25-30 minutes (or until a skewer comes out almost clean, with just a few crumbs).
Leave to cool and then cut.
Enjoy!!
Baked and written by Imogen Smith